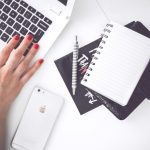 At PrintDesigns we specialise in producing display stands and pop up stands for exhibitions so we love the physical format, but in today's world it seems that everything from our banking to dating can now be done digitally. In marketing, the arrival of new techniques such as e-mail marketing, social media advertisement and other digital strategies have quickly become an essential part in any marketer's toolkit. Although these methods do play a vital role in todays technologically advanced society, conventional 'physical' methods of marketing still bare an importance that shouldn't be forgotten.
Just as e-reading tools such as the Kindle have their benefits; conventional paper books have not become obsolete. Similarly, the arrival of iPods and other mp3 players have opened up a huge market for digital music but the oldest and perhaps most 'physical' format of music, the vinyl record has certainly not decreased in popularity and is in fact experiencing its largest sales figures in decades in 2016! So in marketing, just as virtual methods are growing, there is no reason why display stands and exhibition stands should be left aside completely!
A digital version of any product, service or process will certainly have it's advantages – quicker, smaller, easy to store for example, but they will also not be able to fulfil the vital needs that their physical counterparts would. Vinyl records are successful as people enjoy the visual aspect of each record as well as the process that is involved when spinning it on a record player, approaching it as a collection and past time rather than simply something to listen to. Books will also never go out of popularity altogether, as people enjoy the physical aspect of turning a page or making notes and marks on the paper as they go along.
In business this mind set can also be applied, and although the value that can be gained from online forms and through studying website analytics are endless, often the difference between a successful sale and a stagnant lead will be down to a physical meeting between two people, without any technology involved at all.
Exhibition and tradeshow attendances are a great opportunity to utilise the power of good, 'old fashioned', face-to-face human interaction and can help any organisation truly connect with their potential business partners and Tags: the marketing mix, printed graphics, digital marketing, marketing strategy, exhibicustomers in a way that digital methods won't. The use of physical display stands and exhibition stands can also help to portray a marketing message with much more impact than a digital file or graphic.
In order to achieve your business goals, physical methods or marketing should be combined with digital techniques, rather than using only one or another. Contact PrintDesigns today to help you build the best 'physical' marketing toolkit you can, with a quality range of exhibition stands and display banners on offer!