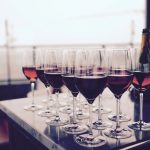 The value and importance of attending trade shows and exhibitions is something that is often recognised by business owners and marketing professionals, but taking the plunge and hosting your own event can seem like an entirely different task. When responsible for funding your own event, it also means that your business risks more than just losing out on a few leads if things don't go to plan. The first step towards a great event is ensuring that it is busy with all the right people – to help make that happen, here are some ways to promote your next event that you might not have tried yet.
Make your event page engaging
It is pointless promoting an event if the page you have to draw visitors in doesn't appear inviting or appealing. Take the time to write copy that entices the viewer, making it sound like the unmissable event it is bound to be! Upload photographs, videos and write a bio for the speakers you have invited, and keep adding to the page with updates such as activities you have planned or more details to keep everyone interested.
Send emails
Once you have an event page to be proud of, start an email campaign to invite your mailing list directly to it. Start out by introducing the event a few months prior to the date, and keep on sending out clues, teasers and more snippets of information to ensure they don't forget about your fantastic day. Why not offer a limited special registration discount to your mailing list too, to add urgency to the sign-up process?
Add details of your event to all of your outlets
You may have new customers browsing your website every day, but just because they're not on your mailing list, they may miss out from hearing about your event. Be sure to update all of your social media outlets and company websites with details of your event, and don't stop shouting about it! If your copy is engaging, then you could instantly drive more traffic to your event page.
Actively search for a relevant audience
Be proactive and search for businesses and individuals who you know will be interested in what you have to offer. Use LinkedIn to post in targeted, industry specific groups and even start your own group to draw guests in. Twitter is also great for quickly finding out who is talking about topics relevant to you. Connect with these people, share knowledge and invite them to your event to discuss these topics further.
Once you've followed these tips and have a guest list to be proud of, be sure to keep your venue looking on-brand, informative and professional with our range of high-quality exhibition stands, display stands and other custom printed event accessories. Browse our full range online, or get in touch to find out more.