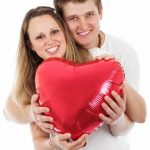 With many rejecting it due to commercialism, Valentine's Day is somewhat of a controversial holiday. However, it continues to drive huge sales across the UK and it was estimated at bringing in £980m in 2016. This February, themed in-store graphics could aid retailers looking to capitalise on this opportunity, says leading wide-format printing expert, Printdesigns.
Mark Thompson, Co-Founder of Printdesigns said, "Some avoid Valentine's Day altogether, but many couples still take this opportunity to show each other they care, whether that be through a simple box of chocolates or a more extravagant gift. Realising the potential this holiday has for retailers can help to drive a quick increase in profits."
Although research last year by Verdict Retail found that over half of consumers felt Valentine's Day was a waste of money, around £518m was spent on gifts in 2015. But even though many customers are still willing to spend, knowing what to spend on can present a further challenge. Using clever in-store displays can help to guide last minute or clueless shoppers to the right products for them, boosting sales and driving profit at this lucrative time.
Mark Thompson continued, "Not all of us are naturally romantic, and present shopping can be stressful for some people on Valentine's Day – directing these people straight to your suggested items using custom printed graphics can solve their problem, resulting in sales that may not have happened otherwise."
Printdesigns offer a wide range of display stand solutions, developed for the retail industry to help stores find success in this busy shopping season. A primary solution for Printdesigns, the leading printing provider has been producing promotional banner stands for over a decade, and for Valentine's Day this simple tool can be used perfectly to draw customers towards seasonal gift aisles.
To really make an impact, stores can also take a novel approach with the life-size cardboard cut outs also available from the company, choosing a suitable model to demonstrate the romantic-based deals in store.
Printdesigns offers an extensive range of retail solutions, all available with custom printed graphics to suit seasonal shopping periods.