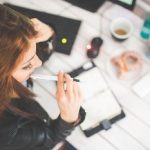 Trade shows and exhibitions are exciting  times not only because of the potential for new leads and customers it presents, but also for the challenges you face in making sure your attendance is as effective it can be! Your display stand is everything at an exhibition, and the reality of it is that you only really have a few seconds to turn the heads of those who walk past you, which can be a difficult task. Next time you are faced with the challenge of utilising your display stand to attract attention at a trade show, there are a few techniques to bear in mind:
Movement: There are thousands of other companies, potentially with a similar business offering to yours, that you need to compete with when attending an exhibition. Don't shy away, instead embrace motion and movement to make sure no-one walks past your booth, missing out on your enticing offers and solutions. Incorporating simple things like video and product demonstrations into your display stand design can help to create an energetic booth that will prove to be highly effective.
Colour: Getting the use of colour right when designing displays stands for tradeshows can be difficult, as you need to appear eye-catching while keeping your company on brand. Bold colours like red, blue and yellow are strong, but also have other connotations which could be conflicting with your company message. Making great use of crisp white or authoritative black space on your printed graphics can create a sophisticated feel for your company.
Communication:  Have a clear goal for your trade show attendance in mind and use your booth to communicate this effectively. Whether you are going to be placed in front of a new audience so need to establish your brand clearly, or if you are already known amongst your business peers and are launching a new product, each scenario will call for a different design strategy. Making your goals clear from the start can ensure that you don't confuse your audience, leading to better success.
Lighting: Similar to movement, effective use of lighting can help you to stand out amongst a sea of competitors. Even something as simple as a spotlight can draw attention to your display stand from a distance, while creating an ambient atmosphere can invite people in to talk to you once they arrive at your booth. A dull and dreary stand will seem unappealing to many.
At PrintDesigns we offer a huge range of solutions that can be used to build an effective display stand, get in touch today to see how we can help!