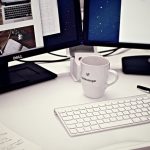 Many companies invest in printed promotional products as part of their exhibition tool kit, purchasing branded company materials alongside banner stands or pop up stands to help build a successful trade show booth. Leading provider of printed materials, PrintDesigns shares news statistics that should encourage more businesses to order a range of custom printed items next time they attend a conference or trade show.
American company, PPAI (promotional products association international) published a new infographic earlier this month, highlighting their findings from research gathered around the effectiveness of custom promotional gifts. Amongst other interesting statistics it was revealed that people used custom printed drinkware two-three times a week or more and that 91% of those surveyed have promotional printed products in their kitchen. The research also found that across the four age group brackets questioned, ranging from 18 – over 55, more than half of consumers owned a custom printed T-shirt. 50% of the men involved in the survey owned a branded USB drive. PrintDesigns shares these findings with business across the UK, encouraging more companies to consider this when planning their budget for an exhibition or trade show.
Mark Thompson, Co-Founder of PrintDesigns said, "When organising marketing collateral for their next big trade show attendance, there are certain products such as banner stands and pop up stands that are seen as essential for all business owners and marketing managers. Although some do extend this to purchasing small gift items such as pens or notepads printed with their company logo, many companies view printed promotional materials as purely a novelty item."
Thompson continued, "When we found these statistics from PPAI we wanted to share them with our consumers as they highlight just how effective these printed items can be for increasing brand visibility, long after the initial interaction with each business or consumer. For added effectiveness, companies should include a phone number or other details so that they can be easily contacted when anyone is in need of the solutions that you provide."
Businesses wanting to utilise the high business potential of custom printed promo products at a low price can head to PrintDesigns to purchase both their exhibition stands and banner stands simultaneously. Alongside their wide range of high quality pop up stands, a selection of custom printed products such as USB drives and T-shirts are available, with prices starting at just £2.70 for 25 USB flash drives.