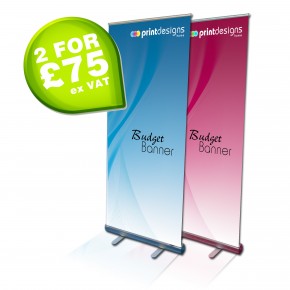 As one of the UK's only suppliers of portable display stands which design, print and finish all products on British soil, Printdesigns is able to offer some of the lowest prices on the market. This makes the company a great choice for start-ups, fledgling businesses and SMEs.
There are plenty of exhibition stand suppliers in the UK, however mostly they just supply these products from overseas. Printdesigns is a manufacturer of exhibition displays, roller banners, retail stands and more, and instead of passing on to the work to factories on the other side of the world, the company supports the British economy by providing jobs at its warehouse in Stone.
Mark Thompson, Co-Founder of Printdesigns said, "We are one of just a handful of companies in the UK which keeps all of our production in-house. From the initial graphic design to the sewing together of our fabric display stands, we think it's important to have control over the quality and the turnaround of the order."
Businesses which outsource production to Asia and other parts of the world often claim it is cheaper to do so; however shipping costs can increase the price of products. As Printdesigns controls every single process of its order, and can carry a large amount of stock in its warehouse, it can pass substantial savings onto its customers.
The company can bulk buy the items and materials it needs for the production, resulting in less overall spending. These savings go directly back to customers who can benefit from extremely low prices but be reassured the British quality will be second to none.
For businesses on a tight budget, Printdesigns offers a budget range of portable displays and bundles at too-good-to-be-true prices. The nationally renowned Budget Roller Banner Stand offer is unbeatable – just £75 for two + VAT. For businesses heading to their first trade show or exhibition, the Express Complete Pop up Kit for £499 has it all. The professional kit includes a large pop up display, counter conversion kit, lighting to make an impact and a handy wheeler case.