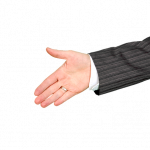 As trade show season preparations begin, graphic printing experts PrintDesigns have reaffirmed their commitment to their Best Price Promise, where they promise to match a competitor's price if customers find a product cheaper anywhere else.
"Our excellent reviews always mention our great customer service," said Mark Thompson, Managing Director at PrintDesigns. "We're proud of how far we'll go to make our customers happy, whether that's our speedy shipping, our price match promise, or our dedicated help team if customers need guidance."
All customers have to do when they find a product which is similar a PrintDesigns product and of a lower price is to paste the link and email sales@printdesigns.com. Once the team have verified that the company is based in the UK and has taken into account shipping and handling fees, they will offer the customer a matched price on products exclusive to PrintDesigns.
PrintDesigns already offer free shipping for any customer orders to the UK mainland over £60. They understand that ordering new trade show and exhibition stands can often be of significant expense to a company, and endeavor to make their prices as fair as possible.
With their dedicated in-house design team, they can also help customers who aren't sure where to start when it comes to graphic design. As specialists in their field, they're able to easily direct customers with instructions on submitting artwork or even create it themselves if the customer needs their services.
The design team use a range of techniques to give fantastic finishes, including dye sublimation, white-ink or UV printing methods. All this helps the images the company chooses to display on product to last longer without fading, peeling, or otherwise becoming less vivid as the time goes by.
"We're proud to create great quality products with minimum 12-month warranties," added Mark Thompson. "It shows how proud we are of our printing methods, and our confidence in all of our ranges."