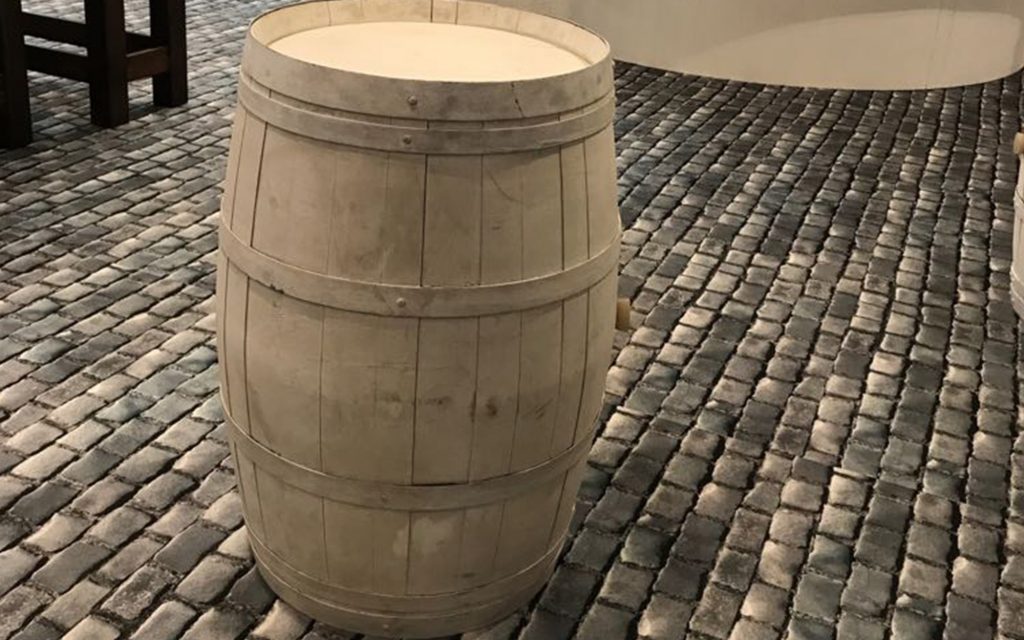 As the exhibition and events calendar begins to kick-off following the Easter holidays, many of our customers attending exhibitions and events are keen to explore new and innovative methods of drawing attention to their exhibition space.
Printed flooring is a great way of creating a lasting impression but is also extremely cost-effective and easy to install. Because our flooring can be removed/re-used, it delivers maximum value for money whilst looking superior to boring throw-away, plain carpeting.
For temporary exhibition use, our Fotoboden floor product is the perfect solution. Manufactured in Germany, this premium 2mm cushioned flooring is ideal for exhibitions, events and retail displays. It's designed for indoor use but can even be used short-term outdoors! Fotoboden flooring is printed in widths up to 2M wide and can be unrolled and laid side-by-side in sections to fill almost any exhibition space. If you don't want to cover your entire floor space then Fotoboden flooring can be profile cut to create small floor graphics such as centre-pieces or doormats etc.
You can find information and prices on Fotoboden Floor Graphics at our website here:
https://www.printdesigns.com/printing/fotoboden-floor-graphic/
If you are looking for a super-tough and durable printable flooring designed for use in the harshest environments then look no further than our G-Floor solution.
https://www.printdesigns.com/printing/g-floor-graphics/
G Floor is a clear, plastic material that is between 2.5mm and 3mm thickness depending on the finish. The printed image is actually applied to the underside of the material which is then over-printed with a layer of white-ink. This means that the printed graphic cannot be scratched or damaged by heavy traffic as is the case with traditional floor graphics that are printed on the top-surface.
G-Floor is manufactured in the USA where it's popularity has taken off especially in the automotive sector because it's so tough that you can actually drive-over it. For exhibitors displaying heavy plant equipment or machinery, why not consider a personalised G-Floor graphic to help draw-attention to your product and brand!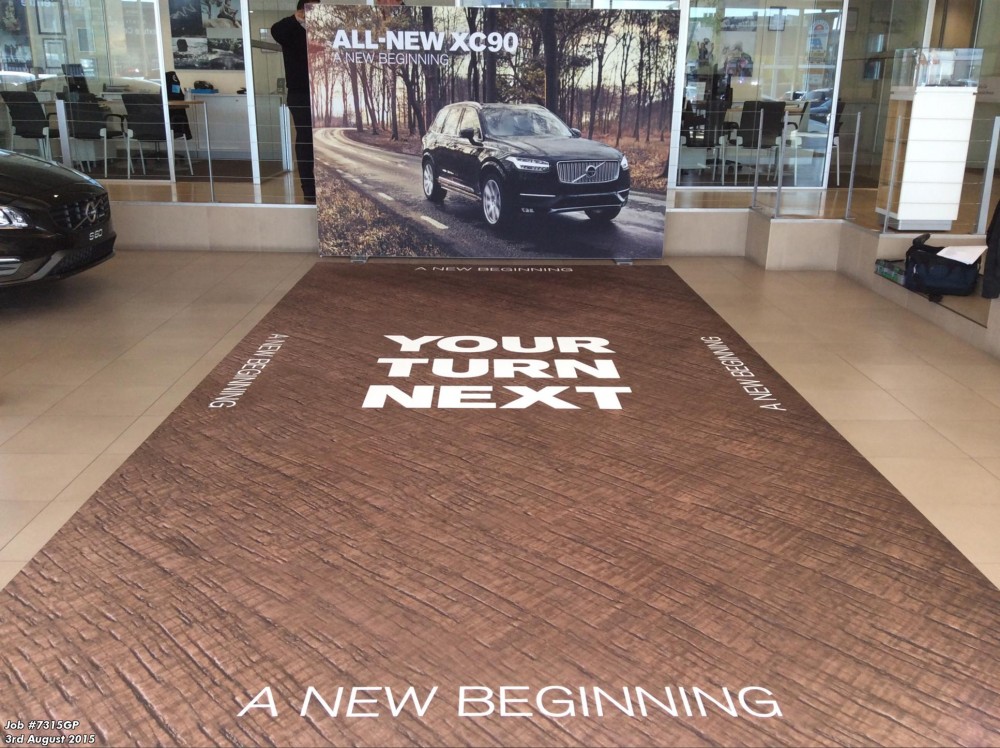 If you are exhibition at an outdoor event then you might think that floor graphics are not a possibility but guess-again. Our brand new AlumiGraphics floor decals are made from tough, pliable aluminium foil with unique properties that make it suitable for application to almost any hard exterior surface including walls and floors.
Fill outdoor walkways, paths and drives with stunning graphics that are tough and long-lasting. AlumiGraphics are non-slip and designed for Months of outdoor use.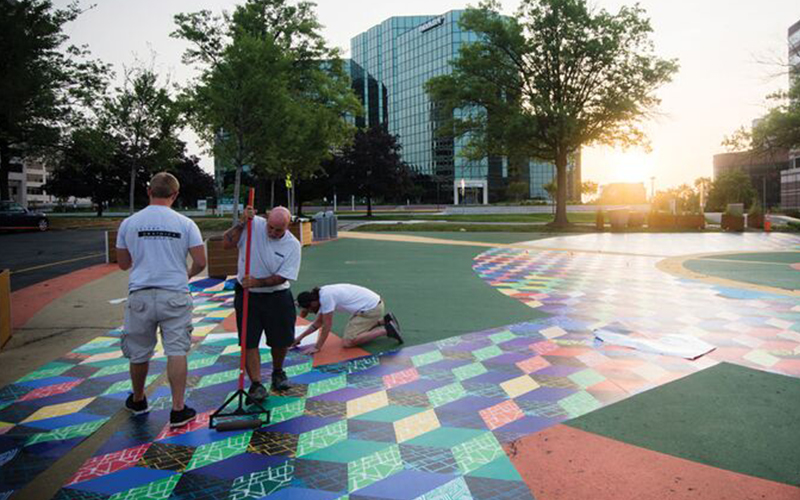 Whatever your requirement, Printdesigns can offer expert advice and friendly service. Just call and speak to one of our team who can help make your next exhibition or even a complete success!