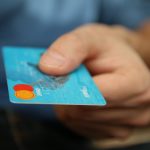 Visiting one of the big supermarkets or a high street chain often results in leaving after spending more than intended. It isn't because the products are better than an independent store – it is all because big retail creates an inviting and engaging shopping experience. This is all done through using instore display stands and there is no reason you can't emulate their successes.
Wonderful windows
Some retailers can have uninspiring window displays, some even just let passers-by look through and into the shop. This is a big mistake because it creates a bad impression of your store and will discourage potential customers from venturing in. Creating a great window display isn't difficult – choose a bold colour that will grab attention to start. Keep it clutter free and minimise the items on display. This will give the impression of exclusivity.
Incredible initial impression
When a customer first enters your store you need to make them slow down. An eye-catching display stand at the front will achieve this by grabbing the attention of the consumer. Supermarkets tend to make the front of the store open, but with tangible displays. Having products customers can touch and examine will make them stop and look carefully. You should also ensure that there is a good view through the shop from the front. Try removing cumbersome units that obstruct customers from seeing inside the shop.
Right round
The customer journey around your store is important because when you understand it you can plan stock accordingly. Most customers will enter your shop look to the left and then move to the right. Try to have something interesting that will encourage them to follow this path – like a hands on display or unusual product. Continue doing this to lead them on a journey throughout the store, this way you can place stock in the best places to generate sales.
Sensible Stops
Long uninterrupted aisles will bore your customers which reduces the amount they spend. Create stopping points and breaks from the aisles. Add display stands in the middle of aisles and use different decoration to further divide aisles. These stops will re-focus the customers mind, ensuring they purchase more. It also gives you a chance to prominently display stock that you need to sell quickly.
Are you redesigning your store layout? Print Designs offers a wide variety of retail display stands that will improve your stores visual appeal.