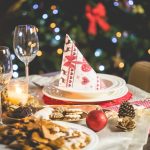 After reading this title you may be thinking 'Wow – I wouldn't expect to see a post like this on the PrintDesigns blog!'
Yes, it is a little off course from our usual helpful marketing topics but with Christmas just around the corner, the office parties are soon to follow suit. As a member of the marketing department, responsible for all of the other corporate events, it only seems suitable that you marketers are also often also called upon when it comes to organising the perfect festive bash for you and your workmates.
At PrintDesigns we're a kind bunch and we like to assist our customers in every way we can. So, if you are currently tasked with the ultimate responsibility this year, here's some simple ways to help your all-important Christmas 'do run smoothly!
Agree on a date
Being such a competitive time of year it can be difficult to know whether to decide on a date first and risk your venue of choice being fully booked, or to secure your favourite restaurant but risk half of your colleagues being unable to make the party. Ultimately the main reason for a staff event is to bring employees together, so arranging a date that works for as many people as possible should be a top priority. If you have an internal communication system such as Salesforce, post a survey with a variety of possible dates to find out the one that works four your office, or create a paper form or 'voting booth' and place it in a public area.
Budget
Almost as important as securing a time is being clear on how much money you're able to spend when organising your bash. Make sure you, the financial department and senior members of the company are all in agreement over the budget to ensure that there no nasty surprises once the bills start coming in.
Pick a theme
Generic Christmas parties with embarrassing jumpers and gaudy ties are incredibly common at this time of year, and as a result the thought of having to attend another party of this kind can be enough to deter some members of staff from coming at all! There are lots of alternative ways to celebrate this time of year – use your imagination and pick a theme that is slightly unusual, so people will be unable to resist joining in the fun!
Travel
With a date, budget and theme in mind, choosing the venue will be the easy part. However, in order to keep things running smoothly from start to finish then travel arrangements must be considered. If your venue is out of town or a busy public area, hire taxis in advance to make sure everyone can travel to and from the party safely. As well as making sure that no one gets lost and, making things as simple as possible will boost the number of attendees, making the bash a success!
Document it
As well as providing the opportunity to blow off some steam and celebrate a great business year with colleagues, your Christmas party can be a great way to remind your customers that there are real, relatable people behind your brand, helping them to connect with you. Almost everyone, no matter what industry they are in, will be having some kind of Christmas gathering this year– share your moments online for a spot of light entertainment and to be part of the festive conversation.
We hope that you have found our tips useful and that your winter-time party is a huge success! Of course, as soon as the festivities are over and the season of events and exhibitions begins once more, be sure to keep your banner stands and exhibition stands updated with our huge range at PrintDesigns.