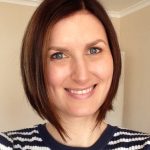 Graphic design is something that many people will assume has to be outsourced to professionals, but that doesn't always have to be the case. In a digital world full of online tuition and video tutorials, it's now easier than ever to teach yourself new skills. If you want to reduce costs and learn how to create the type of graphics perfect for your brand, then this guide will show you how to learn the design skills you need.
YouTube
The online video library has millions of self-help and tutorial videos that teach just about anything you can think of. Taking advantage of this vast catalogue of information is essential if you want to teach yourself graphic design. There are numerous channels run by professional designers who give free lessons, ranging from basic beginner skills to advanced techniques. A quick search will provide you with plenty of videos that teach skills in a variety of design platforms such as Photoshop and Illustrator. Unfortunately you may have to sift through a few videos of lower quality to find what you need, but overall YouTube is a valuable tool that should be utilised on your journey to becoming a graphic designer.
Online courses
There are online courses available that will take you, lesson by lesson, through the necessary steps needed to become a graphic designer. A lot of these can be found for free but you may have to pay for more advanced lessons.
Get Inspired
If you're looking to reduce the need for outsourcing, so you can create your own style of graphics, then it is important to develop your own style. Doing research on already existing graphic styles from similar brands will give you a better idea of the kind of image you're trying to create. This will make it easier to figure out the specific techniques and skills you need to learn.
Practice
Just like any other skill, graphic design is not something that can be perfected overnight. It will take a lot of practice and perseverance to master, but can be useful even in the early stages of learning. Starting with the basics will help you develop a solid foundation for your new skills. There are a lot of beginner techniques that can be useful when designing brand graphics or layout templates. Master one thing at a time and before you know it you'll have a repertoire of skills that would match any graphic designer out there.