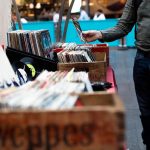 In a trend sure to be replicated in the UK, research firm Outsell[1] have predicted that budgets for B2B events in the US markets will soon outpace the growth in advertising budgets. PrintDesigns has seen the effect that good use of face-to-face marketing can have, and is urging companies to start paying attention to trade shows sooner rather than later.
"Trade shows are the only place where you can meet a large pool of potential clients and competitors in the same arena on the same day," explained Mark Thompson, Managing Director of PrintDesigns. "Although the internet has done great things for commerce, it simply can't replicate the trust a customer can develop in a brand when meeting them face to face."
With internet advertising getting more difficult to target and harder to measure to see if it has an effect, more and more firms are eschewing big budget campaigns and going back to their routes so they can feel a tangible connection with their clients.
The UK is host to some huge events, like the Good Food show or the Ideal Home show, as well as primarily B2B events like the Autumn and Spring Fayres. Businesses can evaluate face to face what works for their average customer and what leaves them cold, without having to rely on analytic software. Instead, they can pick up viable leads themselves and even make sales without having to make up an advertising budget.
Trade shows have always been strong, but this latest research only proves they're going to get stronger. Businesses are waking up to the fact that they don't need a middleman to sell their products for them if they can meet their customers face-to-face instead.
PrintDesigns specialise in banners, both traditional and fabric, booths, promotional items, and other accessories that businesses need when exhibiting at a trade show.
[1] https://outsellinc.com/product/annual-advertising-and-marketing-study-2017-b2b-advertising/