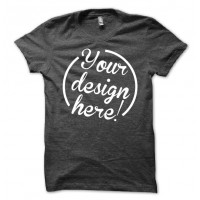 A survey conducted by British Promotional Merchandise Association, has revealed that trade show giveaways really do work – 56% of those surveyed felt more favourable towards a brand after receiving a promotional item, while 79% said it makes them more likely to do business with a brand in the future.
Being given something for free at the start of the consumer-business relationship is a great way to introduce people to the brand. Whether it's a product or service of the business, the "try before you buy" approach, or a useful freebie such as a USB stick or even a grand prize draw, many individuals feel positively about businesses offering something for nothing.
Mark Thompson, Co-Founder of exhibition stand supplier Printdesigns said, "Some people think the era of the freebie is gone, but this research proves otherwise. While it can be a bit boring during an exhibition given multiple branded pens, notepads, tote bags and other accessories, these act as a daily reminder of the brand if used at work or at home. But the key is being original and thinking of a useful and stylish free gift to stand out from all the others."
It's also important to consider that low cost merchandise items, such as pens and mugs, will often be kept for a long period of time and will be seen by many people. This makes it a more cost effective investment than poster or TV advertising, which is instant and can be forgotten quickly.
Being at the forefront of the exhibition and trade show industry for over 15 years, Printdesigns often offers marketing advice to clients old and new. From exhibition etiquette to choosing sustainable options, the printing experts aim to help businesses achieve. To be successful, explains Mark, brands need to get creative, especially when it comes to freebies.
Mark added, "First of all, think of something relevant to your business, your target customer, the exhibition you'll be attending and even the time of year. Seasonal freebies such as sunglasses or ice scrapers are fun and not easily forgotten. Also why not make the most of the opportunity to get something in return for your free offering? Asking for consumer data in exchange for the free gift can help you measure the ROI and keep in contact with interested individuals."
With 79% of people likely to buy after receiving a freebie, don't miss the opportunity to continue the engagement after the free gift.