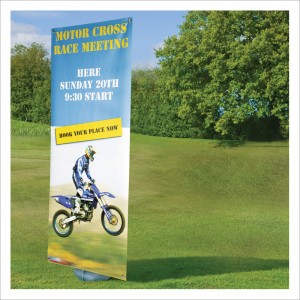 With the weather warming up (kind of) and summer on the way, it means only one thing for the event industry – outdoor extravaganzas. From music and arts festivals to al fresco fairs and performances, if an event can take advantage of the sunshine – it will. There's an outdoor site big enough for just about any scale of event – just look at Glastonbury, which is transformed into a whole city of its own in June. Read on for some top tips from Printdesigns when it comes to organising or exhibiting at outdoor events.
Plan Ahead
This might see obvious, but usually planning and preparing for an outdoor event takes much longer than organising a regular event in a sheltered space. Most exhibitions, for example, are held in venues specially designed for such events, like Birmingham's NEC or ExCeL London. Most things will be taken care of by the facilities management team or the event organisers. Outside, you're all on your own – and it's more unpredictable. Plan, plan and plan again for every circumstance.
Prepare for the Weather
The main thing you have to contend with which isn't an issue for indoor events is the weather. It's not just the rain or wind which can wreak havoc on your event – every single weather possibility needs considering. If it's a very hot day with little places for shade, this can also cause issues for exhibitors and visitors. Make sure everything is durable enough to withstand wind and you have a procedure to follow if it starts to rain. Inclement weather could even cancel outdoor events.
Invest in New Displays
Promoting your business at an open-air event is completely different than at an indoor event – it calls for different ways to grab attention. In large open spaces, it becomes increasingly difficult to catch the eye. Look for tall posters and stands, and make sure everything is vibrant and displayed clearly. Because of the chances your stall or booth may get wet, it is best not to use expensive displays – keep them for your regular events. Instead, look out for specially designed outdoor display stands which are deliberately created for use in the great outdoors.
Re-think your giveaways
Rather than give away the standard custom pen or keyring, why not personalise the freebies to the event itself? A cool pair of sunglasses or a branded hat will probably go down well if it's sunny – if not a branded umbrella will definitely do the trick and get your name out all over town.
Keep your Sales Data Safe
Whether you are collecting contact details on paper or digitally, both ways have the potential to get harmed when outdoors. Accidentally dropping the iPad or allowing the sign-up sheets to get damaged or blown away is an easy mistake to make. Be extra careful, as following up is crucial.
Follow these tips and your event should go just as smooth as if you had a roof over your head.