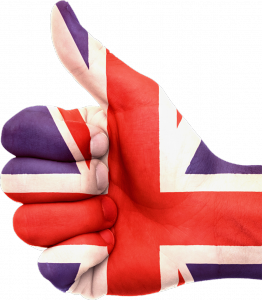 Printdesigns, a leading exhibition stand manufacturing company based in Staffordshire, is celebrating a recent 5* streak on Google+. The fantastic reviews are from customers showing gratitude for the company's caring customer service, the speedy delivery, the value for money and the quality of the product itself.
There is not one dissatisfied customer review on Google+, with almost every single reviewer giving Printdesigns a 5* rating. The page features very recent reviews from loyal customers too, such as Dean Robson who said, "I always use Printdesigns for my roller banners. They are great value for money as I do lots of wedding fairs and pretty durable too!"
Another thankful customer was delighted with the delivery of his display stand. Stuart Thompson accompanied his 5* review last month with: "I have ordered roller banners on Tuesday and received them on Thursday morning! Very impressed with the service and quality. I am very happy with my purchase. Thank you!"
The abundance of independent positive reviews is a huge accolade for Printdesigns, a company which is now positioned as a frontrunner in its field. It is renowned in the industry for being one of the only companies in the UK which designs and finishes every single product in-house in its Staffordshire premises. Unlike other companies who outsource production overseas, Printdesigns can improve quality control and ensure faster delivery times.
Mark Thompson, Co-Founder of Printdesigns said, "A clean record of 4 and 5* reviews is an amazing achievement, and I am so proud of all the team. We strive to help every customer as much as we can, and the quality of our stands of course is never compromised because we oversee everything in our own factory. The streamlined process from ordering to receiving the stands is second to none, which is identified by our customer reviews – nobody can say a bad word about us! Which as we know is unusual in the online realm of consumer review sites."