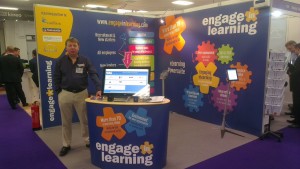 Printdesigns, one of the industry leaders in exhibition display stands, has released expert advice to its large client base which extends across the nation. With so many of its customers using its portable range of display stands and roller banners for exhibiting, the company has decided to offer a helping hand to start ups and businesses new to the exhibition circuit.
Mark Thompson, the Co-Founder of Printdesigns, is revealing what common mistakes should be avoided before, during and after exhibitions. The first pitfall according to Mr Thompson is not enough preparation. He says, "Exhibitions only usually come round once a year – there is no excuse for not preparing when you have so much time. Think ahead about what products or services you'll be promoting at the time, and brainstorm everything from the freebies to the key messages in your marketing materials. However, if it's a last minute booking or your old display stand gets damaged just before an event, we do have an express service for rush jobs."
The age old saying failing to prepare is preparing to fail is something Printdesigns agrees with. Another issue which seems to affect businesses of all sizes is overspending – particularly on the giveaways and the display stand. There are many companies, such as Printdesigns, which offer budget options that are still of the highest quality. Don't be upsold and end up buying more than you need – after all, some exhibition materials will only be used once a year, so is it really worth investing half your marketing budget in it?
Mark added, "It's crucial to remember that regardless of the price of the stand, the quality of the printing should be the same. Which means if you focus on getting your artwork spot on – speak to a graphic designer at the printing company if needed – then you'll come out with a perfect display stand regardless of the material and price of the stand."
The last and final piece of expert advice from Printdesigns is in relation to actions after the exhibition – the follow up. Following up is one of the most important parts of the trade event process – without a follow up, most of the people you spoke to at the event will forget you instantly. Half-hearted follow ups, such as an add on social media, won't prove too successful either when it comes to sales.