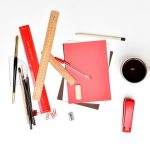 An integral part of every marketing professional's job is to organise a businesses trade show visits, with these events giving companies a remarkable opportunity to network, meet clients and raise a brand profile like no other. A large part of this planning process is designing the exhibition stand that will be used to represent the company at the event, and although you may hire a graphic designer to physically create the elements, this cannot be done without suitable direction. If you're set with the task of designing your company's exhibition stand, here are some things to remember throughout the process…
Know your audience
Any company will have a target industry or set of businesses that its product or solution is aimed towards, however exhibitions and trade shows are often created for very niche and specific segments of any particular market. Think about the exact wants and needs of the businesses and potential clients that you will be approaching at your next trade show in order to ensure your exhibitions stand can be designed in a way that showcases how you can solve their problems.
Understand your objectives
Trade shows can be used to achieve a wide range of business objectives including lead generation, launching a product or raising a brand profile. Understand why your business is attending each event so that you can target your message accordingly.
Clarify your message
Exhibition stands are a great way for a company to re-affirm its corporate message amongst its peers, so it is important to be fully aware of what your business message actually is. This can change over time, so communicate with management across all departments within your company in order to clarify and streamline your business angle.
Think of the bigger picture
While your exhibition stand plays a very big role in your company's trade show attendance, it is not the only element of your exhibition stand. Think about what you want the overall visitor experience to be like at your stall, knowing whether you will be having product demonstrations, if your colleagues will be giving a talk or if you will be running a competition. With this knowledge, your display stand can be designed to work in tandem with these activities.
Once you are fully prepared and have designed your exhibition stand, choosing the right display stand solution to print your custom graphic on to can also help to leverage your message effectively. Browse our diverse selection of exhibition stands online to find the solution to fit your design perfectly.