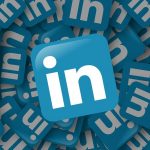 When working within sales or marketing, you will attend many events that are hosted by other people, but every so often your company may decide that it is time to host its own conference in order to target specific industries and new potential clients. While it may sound simple at first, any one who has been in charge of organising of one of these 'in-house' events knows the huge amounts of sleepless nights, stressful days and challenges that can be faced in the run up to the big day. Don't risk wasting your time, energy and (your company's) money by creating a wonderful event by promoting it poorly. Here's how to use LinkedIn effectively, to help to get the right people heading to your show.
Connect
First thing's first – LinkedIn is a social media tool, so you need to make sure that those you are connected with are the people you need to be speaking to. Identify who it is you want to attend your event, and start those virtual professional introductions accordingly.
Post a status
Once you're happy with the audience you have gathered, posting a status is a simple way to let your new connections know that you are putting on an event that will be of interest to them. Being less formal than your company's corporate page, you can upload exciting developments as they happen to entice your chosen crowd. Just had an exciting speaker confirmed? Been to view some amazing venues today? Let your connections know, and the interest will soon come.
Join groups
LinkedIn has a number of very specific groups, formed to help share knowledge and information that is targeted towards specific industries. Become active in these groups – not only will this raise your professional profile, but you could gain some very interesting industry insights through discussions with the members. When taking about your event in these groups, avoid being too 'salesy', and simply let the members know that you have something great to offer that could really help their business.
Publish a post
LinkedIn has its own unique 'blogging' tool, where members are able to publish their own post for entire LinkedIn community to see. This is a great way to push your content marketing. Again, don't simply use this as a platform for a sales pitch, take the time to think of a title and blog post that will inform, educate or inspire your target group, making them unable to resist learning more about what your business could offer at your event.
As well as online pre-event promotion, using custom printed materials such as display stands and roller banners to decorate your venue is key to any event. Head to the PrintDesigns website today, where will be happy to help you make your event a success.