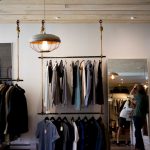 If you own or work for a retail company then you may make the mistake of thinking that there is no need for you to attend trade shows. Making sales by manning your store, keeping it updated with your marketing message and top-offers using our promotional banner stands is just one necessary part of the business. It is also crucial to attend networking events and trade shows. Without this, you will be unaware of the biggest trends in your industry, plus you may be able to find innovative new products that your customers will love, or learn about a service that can help you run your store easier. Of course, attending such trade shows also helps to raise your brand profile for all industry insiders to see!
Here at Printdesigns we can help you at every step of the way. We can produce your promotional banner stands for your store while also offering a wider range of exhibition stand services to keep your booth looking great at one of these events from our list of 'must visit' shows for the retail industry in England this year.
When? 17-18 May 2017
Where? Excel, London.
What is it? An event geared towards attracting entrepreneurs and other related pepople looking to improve and expand their retail business.
Why should you attend? There is always room for learning, no matter if you have been running your business for years and want to enter a new market, or if you have just started a retail company. This show provides plenty of seminars and workshops to offer tips while keeping you inspired.
When? 8-9 May, 2017
Where? Olympia London, London.
What is it? A showcase of the best minds and companies around the world working in retail design, marketing, VM and shopfitting.
Why should you attend? The look and feel of a retail store is incredibly important, so if you're stuck on how to design your next promotional banner stand, or you want ideas on where is best to place it, head to this show to gain advise from experts.
When? 8-9 March 2017
Where? InterContinental, London.
What is it? An opportunity to stay up to date with the ins and outs of the retail sector via this networking event.
Why should you attend? In order to perform better in your industry it is important to be fully aware of where it is now and where it is heading. These two short days could arm you with business-critical insight.
These are just our favourite shows from the long list of retail focussed events that are taking place in the UK this year. Once you've pencilled in the dates of your chosen trade shows, speak to a member of our team about our selection of exhibition stands to make your booth appear as professional as your business.