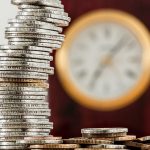 While budgets are just one aspect of business that enters unchartered territory post Brexit and other political revelations, a trend is emerging that see's CEO's set aside as much, if not more of their finances for their company's marketing efforts. This is promising news for the industry and those working in it, yet it is reported that a large proportion of this dedicated fund has been allocated towards digital commerce and advertising rather than physical methods of promotion. Printdesigns, experts in trade show and presentation solutions explains why trade shows, conferences and other 'face to face' marketing techniques should not be forgotten about in any businesses next budget meeting.
Although there is very real value to be found in improving a company presence online and through social media, physical interaction can bring with it unique benefits that cannot be replicated by any other means. In an age where the digital landscape can create only a superficial connection, trade shows, conferences and exhibitions offer the opportunity to form genuine relationships with customers based on human interaction, making them a viable, successful and strategic source of revenue for those that invest time into these events.
Mark Thompson, Co-Founder of Printdesigns said, "The need to keep digital strategies up to date cannot be argued, but while the results of such campaigns can be seen almost instantly, trade shows and conferences operate on more of a 'long-tail' basis. For this reason, many businesses may feel like it is not worth spending money on this area. However, as our world becomes more and more fuelled by technology, the need to invest in physical tactics is becoming more and more apparent. Humans crave interaction – the kind that is impossible to replicate digitally. Trade shows offer a unique opportunity to build these targeted and valued connections that could soon lead to a next sale or prospect."
Printdesigns has been operating in the events and trade show industry for over a decade, gaining a deep understanding of the sector. Using this knowledge it has built a range of high quality, yet great value, exhibitions stand solutions to help its clients create a booth that successfully reflects its brand and marketing message. Everything from budget banner stands to custom built shell scheme solutions are available from the trade show experts at competitive prices. Even with a small budget increase, marketing departments can find the solutions needed to help them leverage their next trade show attendance at Printdesigns.