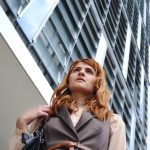 Attending tradeshows and business conventions is a great way to network with similar businesses, gain new leads and market your business or product to a new audience. There are a lot of different trade shows to choose from but it is always best to choose those that you attend strategically, identifying what it is you want to gain from each show, so you can exhibit at the appropriate ones.
However, it's not simply a case of turning up to a trade show and suddenly being swamped with potential customers and other businesses who are interested in your product. With so many other attendees you will quickly get lost amongst the bigger, more recognisable brands. After all, how are people going to know you're attending if you do no pre-tradeshow promotion? But, there are a few different marketing techniques you can action before attending these events to help you let your customers know you will be attending.
Market Your Tradeshow Attendance
The key to drumming up interest at a tradeshow or conference is to market your attendance before you go. This means taking the time to let people know – whether they are existing customers, people who have shown an interest or new leads – that you will be setting up a stand, talking about your business, as well as anything else you're offering. There are a few different marketing techniques you should know as an event manager.
Branch out on LinkedIn
LinkedIn is a great platform for connecting to new leads and reaching a business audience. LinkedIn is full of users who are interested in your business and could become long term customers, so letting them know you'll be there is a great way to attract the right sort of visitor.
 Join the social conversation
A lot of tradeshows and conferences will have an online platform that brings attendees together. Getting involved in the event's social conversation is a great way to find out what other businesses will be exhibiting and to let people know you will be too. If someone is actively involved in the social side of a tradeshow then the chances are they are interested in connecting with others, and so this is a great group to target.
Contact magazines
We don't mean contact any magazine, we're specifically referring to those that are a) in some way linked to what your business does and b) are already covering the event. Magazines will often run articles or adverts about a specific event and if you can get them to mention you specifically, you're onto a winner. Not only are the people who are reading the magazine likely to be interested in that area of business, but many will already be attending the event and will then know to look out for you.
Let customers and leads know
Businesses are constantly evolving and it's always useful to keep existing customers and potential customers aware of what you're up to; it helps to make them feel involved and reminds them of your existence. So, let your current customers and leads know that you will be attending a tradeshow and invite them down to take a look at your latest work. This is a great group to market to as you already know they have an interest in the service or product you provide.
Tradeshows are a Great Marketing Tool
In general tradeshows and exhibitions are great marketing tool if done correctly. It is important to look professional, well-organised and ready to take on the business world at all times. Banner stands are a great way to market your products, grab the attention of passers-by and really helps your business stand out.
Take a look at the range of exhibition stands we have here at PrintDesigns. For more information get in touch on 01785 818111 or via our online contact form.