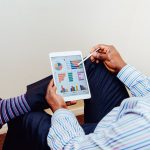 Although essential, the business benefits for attending trade shows across the globe could lie well beyond lead generation and nurturing. As figures from the Fashion & Textile Association (UKFT) have shown that clothing and textile exports have grown 7% year on year, this success has been factored to attendance of European trade shows. Leading producer of trade show solutions, PrintDesigns, reinforces this conclusion.
While other elements such as the increased creativity of British designers and the UK's growing reputation as a prominent clothing trading destination add to these rising figures, the industry's presence at trade shows in numerous countries has aided these efforts, ensuring UK fashion brands are globally recognised and promoted across the world.
Mark Thompson, Co-Founder of Printdesigns explained revealed, "Trade shows and exhibitions have long been part of most business' marketing strategies however, when it comes time to cut the budget then they can also be the first to go. On the surface, they seem costly with travel, accommodation, exhibition stands and other expenses to pay however, the return on investment offered by these shows, when picked wisely, is invaluable.
These figures from the UKFT are certainly promising. Appling these findings to other industries gives you an idea of the potential that investing more into attending global events could bring to other UK sectors and the businesses within them."
In a Drapers article commenting on the news Adam Mansell, CEO of UKFT noted that "Much of our export success comes from our presence at European trade shows, which attract buyers and export orders from around the globe"
While many companies attend a select few local events, these recent reports highlight the need to extend trade show plans across the globe, targeting strategic regions to complement existing sales approaches.
Mark added, "Contemporary innovative display stand solutions means that transporting trade show materials from country to country is no longer a hassle. Many of the banner stands we offer come with lightweight carry cases, designed to comply with most airline carry-on baggage regulations. Other options such as custom printed tablecloths also make for portable but effective branding solutions, aiding global business success."