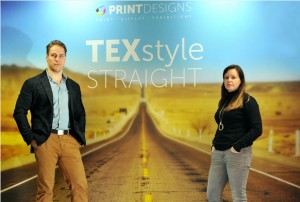 The 3D printing phenomenon has got the tech world in a frenzy, and it's easy to see why. This extraordinary machinery has the potential to change the face of manufacturing and inspire normal people everywhere to design and create amazing things. Anything is possible with the future of 3D printing – but is it the only future for production? Has it rendered 2D as useless?
Mark Thompson, Co-Founder of printing company Printdesigns, thinks not. While it's an exciting development, he thinks many businesses – and consumers – aren't yet ready for the revolution. For starters, 3D printers rely solely on plastics which isn't a suitable material for everything.
Mark Thompson says, "3D is taking over our lives – more people have 3D television sets at home and no doubt soon all cinema screens will be 3D. But 3D printing is different; while it's a brilliant innovation and holds endless opportunities, it isn't really necessary right now."
It's undoubtedly tech's next big game changer, but are businesses prepared for the ramifications? When 3D printers become more widely available, ordinary people will have the power to replicate anything, from toys to weapons. This will open debates about responsibility of manufacturers and filament producers, and of course trademark and copyright laws.
Moreover, the environmental impact of 3D printing doesn't look good. Research by Loughborough University found that 3D printers consume 50 to 100 times more electrical energy to make an item of the same weight than injection moulding. 3D printers also emit dangerous airborne emissions when printing plastic figures, which could pose a health risk.
Mark added,"There are positives and negatives to 3D printing – it could have the potential to change society for the better, but it could also do the opposite and ruin certain industries. As a printing company we're excited about the new 3D technology, but we won't be investing in it just yet. We want to help businesses succeed, and 3D printing could be a possible risk for many companies."
"At Printdesigns, when it comes to printing materials the future is fabric, not plastic."