As PM David Cameron holds vital talks with key EU leaders to bring about his proposed reforms, a public referendum on whether the UK should leave the EU is expected to be held this year. As industry leaders in the events industry, display stand supplier Printdesigns is considering the effect a Brexit could have on the sector.
According to Eventbrite, the events industry as a whole is worth £39.1 billion to the UK economy. The two largest segments are conferences and meetings, which generated £19.9 million in 2014, followed by trade shows and exhibitions which brought in £11 million. 35% of the visitor economy is accounted for by events.
Mark Thompson, Co-Founder of Printdesigns said, "Many large trade fairs, in a range of sectors, welcome businesses, exhibitors and attendees from Europe to contribute to the event. It is unclear whether, if the UK is no longer a part of the EU, these businesses will still want to do business in our independent nation. There will have to be new trade deals and complications to consider, so a Brexit could very well impact the events industry in a big way."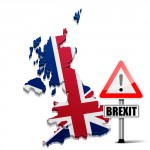 However, support for leaving the EU seems to be on the rise, despite the Prime Minister's progress in the reform talks. He is trying to negotiate a new package for the UK membership, which would give Britain greater power over some of the key issues. Most importantly, David Cameron is asking for national powers to block EU legislation and the option of restricting benefit payments to migrants, in a bid to control immigration.
If a deal is reached for EU reform, the Prime Minister will campaign for the UK to stay in the Union. However, other Ministers think Britain would be better off alone, and the general public are also swaying that way. In the most recent poll, 45% of Britons intend to vote for the UK to leave the EU, compared to 36% who said they would vote to remain in the EU. 19% were undecided or intend not to vote at all.
Eurosceptics are quick to predict that the UK and the British pound would be able to stand on its own two feet, and more immigration powers would save the taxpayer. However there is also the concern of economic uncertainty, as a Brexit would have an impact on trade and economy.
Mark added, "Many of our customers order exhibition stands from us which they take overseas to a host of events in Europe, Asia and the USA. But if investors abroad think it is too risky to be doing business with the UK if it leaves the EU, then a lot of UK companies would be affected. Not to mention the loss to the economic value provided by the tourism of people travelling to events in Britain."