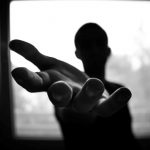 The world of marketing, thanks to the widespread use of the internet, digital technologies and rich data sets, is getting more and more personalised. However, the exhibition, trade show and conference industry is largely left untouched and unable to utilise this marketing opportunity – or is it? This point was argued by Tom Hall is his recent article for Exhibition World, highlighting the need for the face-to-face exhibition sector to reflect the change in consumer behaviour and namely, the expectation of a personalised experience.
This is a tactic that can be employed in the run up to an event, as well as via methods that can be used on your exhibition stand during the trade show or conference.
Actively search for relevant leads
Many trade shows will publish a list of visitors as well as exhibitors online, or will provide a list of delegates on request. Analyse each company and try to predict their challenges or their reasons for attending the show. With this, send them relevant material such as whitepapers, articles or links to products showcasing how you can solve each problem and follow up with an invitation to your booth.
Nurture 'cold' leads with an invitation to your trade show booth
As well as searching for new leads, using personalisation is a great way to nurture cold, stagnant leads. Using the same methodology as when searching for new ones, identify how your business could solve their problems. Create a customised email highlighting this, inviting them to your next exhibition attendance to learn more.
Design your exhibition stand around the needs of your customers
This is a great way to use personalisation in a way that merges digital and physical marketing. Your display stand design and strategy can be informed by those you expect to see there. With a confirmed list of visitors, create custom packs of material to help solve the problems of each one. Include specific recommendations and collateral that is targeted towards them and their needs. Also identify other, common solutions your business or service can solve and create 'custom' packs to target yourself towards the needs of each customer that visits your booth.
While the overall design of your display stand must remain targeted to the event only, it is possible to create a personalised approach and a customised 'shopping' experience for consumers through additional marketing tactics.
How are you incorporating personalisation into your tradeshow strategy? Let us know in our comments below, and don't hesitate to get in touch with a member of our knowledgeable team to learn more about how we can help you make the most of each trade show attendance!