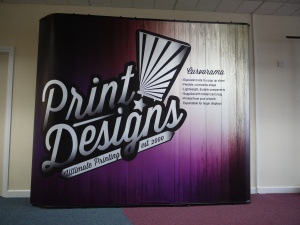 The Bournemouth and Poole Landlord Exhibition is gearing up for its biggest year yet. The landlord expo is running for the eighth consecutive year at the Bournemouth International Centre on October 8. Exhibition stand supplier Printdesigns is helping exhibitors stand out at the event as over 600 landlords and buy to let market professionals are expected to attend.
The exhibition, organised by Poole and Bournemouth councils in collaboration with Seventa, is a great networking opportunity for landlords and prospective landlords in the area. The councils also hope to promote good working practices and state that local authorities and landlords working together can improve the standard of rental accommodation for residents.
The area is enjoying a flourishing private rented sector, which is why landlords planning to take advantage of the local investment opportunities will be in attendance on October 8.
Mark Thompson, Co-Founder of Printdesigns said, "This event has grown to be one of the biggest events in the calendar for current and prospective landlords in Dorset. We have many clients who attend this exhibition year after year, and we thoroughly enjoy bringing their designs to life and making sure they attract people to their booth."
One of the best ways to stand out at any trade show this year, is with the revolutionary fabric display stands from Printdesigns. The TEXstyle range of exhibition stands from the industry leader looks completely different to a traditional display stand, and is also much more efficient, sustainable and economical.
A fabric banner stand is 1/3 of the weight of a normal exhibition stand, meaning the innovative solution is lightweight, easy to transport and super quick to assemble and disassemble.  The one-piece stretch fabric is 100% recyclable, can be folded neatly away when not in use and can even be washed with other fabrics in the washing machine between exhibitions.
Mr Thompson added, "The traditional pop up stand which uses PVC, metal and other non-sustainable materials has been around for years, and there has been very little innovation in the industry. We've invented an alternative which looks amazing and is also more efficient and eco-friendly."