At Printdesigns, we love it when a print-based plan comes together. So we were pleased to learn that our fabric banner stands helped SCI (the Society of Chemical Industry) achieve its goals at its latest informative networking event. Here, we asked the company to share its story…
SCI is: "a multi-science network based around chemistry (3000+ members).  Our charitable objective is to promote links between chemistry related sciences and industry for the benefit of society.  Our passion is invention and creation."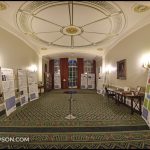 What was the problem you were looking to solve?
We wanted to tell the story of ICI (Imperial Chemical Industries), highlighting key innovations that changed the way we live – as part of an event on Brexit and the UK Industrial Strategy.  This was held 7 December 2016 and involved ICI alumni.  We were looking for 12 banner stands to present our work on – they needed to be light for travel, but high quality print, to display images and text.
How did you find out about Printdesigns and why did you choose us over others?
I found Printdesigns through a web search and chose them because they had a product slightly different to others, but at a reasonable price.  When I talked through our requirements with the team they were very helpful, providing a range of options and they were quick to respond.
What initial products were you interested in?
Roller banners and fabric banner stands.
Did this change after seeking advice?
Yes, after talking to the team we realised that we could achieve a lightweight option at a good price with the tension banner stands, using fabric material (essentially a mixture of the two options I had been looking at).
Were there any problems that developed during implementation? How did Printdesigns help to fix them?
No, not that I recall – the only issue was after sending the files to print I discovered a spelling mistake! Printdesigns was able to amend this.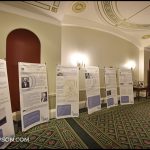 How long did it take for your products to be delivered after they were ordered?Less than a week.
Were you happy with the product?
Yes – the quality of the print was very good. We were particularly pleased with the fabric.
What results did you achieve with these products?
A successful event, where people were able to network while taking in the key innovations of ICI.
Did Printdesigns help you reach your goals?
Yes, they were good quality, giving a professional look, but not too intrusive for the space and number of people we had attending the event (140 guests).
What three words would you use to describe your experience with Printdesigns?
Helpful, friendly, professional.
What do you think was unique about the Printdesigns service?
The range of products.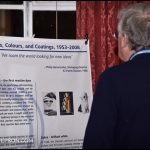 Thank you SCI!
We provided SCI with 12 tensioned fabric banner stands. You can view them online here.
If you have a print-based challenge that you think we could help you overcome, don't hesitate to get in touch with a member of our team – you can do this online, or by calling 01785 818 111!