Recyclable displays made from cardboard are a great, eco-friendly alternative to traditional banner stands and are ideal for use at exhibitions, events, conferences or for use in retail and showroom environments.
Printdesigns have developed a series of products that can be assembled from a flat-packed state in a matter of minutes with completely tool-free assembly.
There is also a strong demand for recyclable point of sale display products in retail showrooms. Not only are flat packed displays convenient for transportation to stores but at end of life, they can be disposed of in the normal paper and cardboard stream along with other waste.
The example below shows one of a series of cardboard 'Toblerone' displays that were distributed to Ducati motorcycle dealerships in order to promote 3 key model types.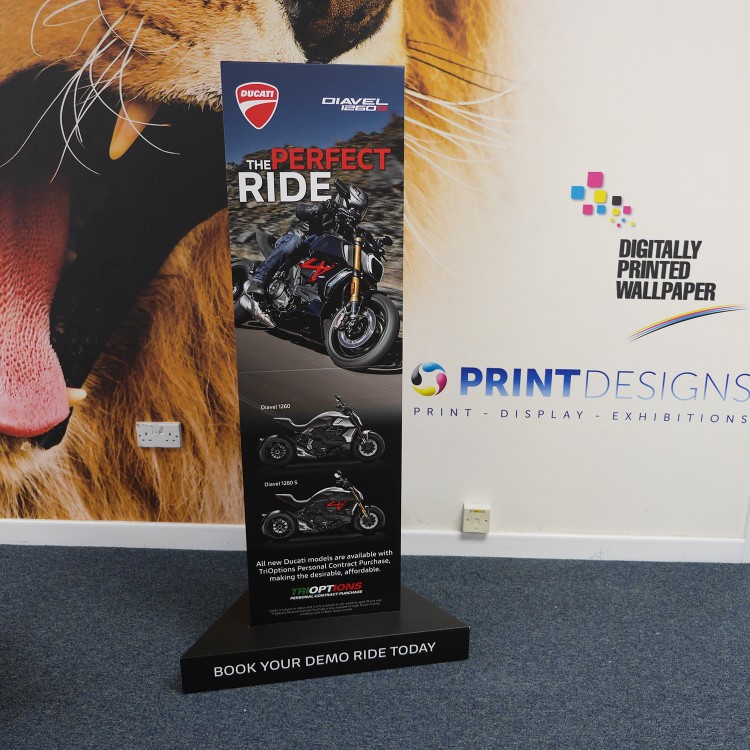 Printdesigns employ a digital, UV printing process that allows us to print directly onto cardboard materials. Furthermore, we use digital cutting technology for the cutting, creasing and folding of our cardboard display products.
Using digital print and cutting technology removes the high set up costs normally associated with the production of cardboard POS (point of sale) displays and opens-up these products to customers with a demand for one off or small order volume requirements.
The range of applications for these displays really is endless whether for use at an exhibition, roll out into showrooms or for use in busy retail spaces as was the case with the example shown below.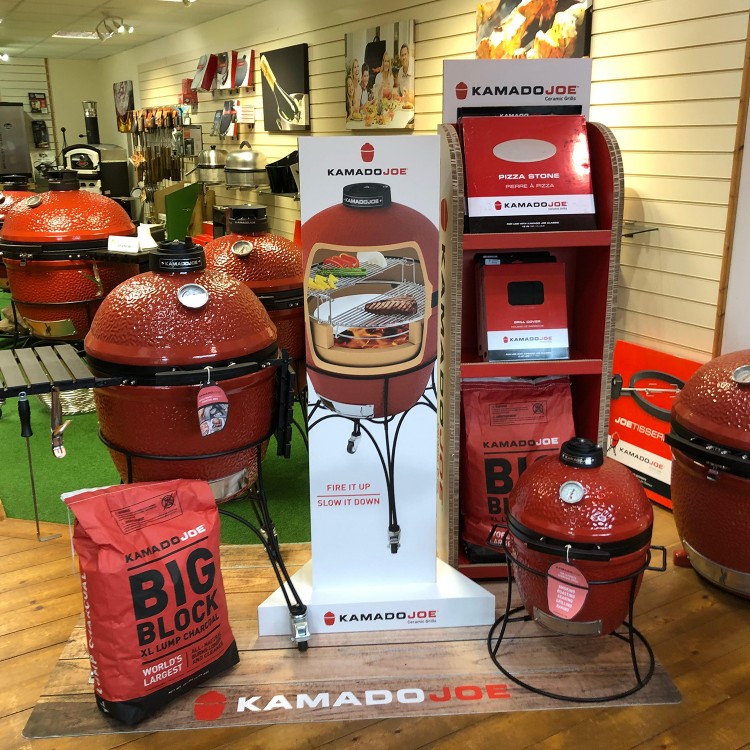 In the example above you can see that the cardboard display stand was stood onto some bespoke printed carpet to further enhance in-store branding.
As well as 'off the shelf' display designs, Printdesigns can also help with the design of completely new display stands that are tailored to the clients exact requirements. Our team can create a virtual render of the product followed by a prototype for testing usually at minimal cost.
For more information, please get in touch with our team on 01785 818111 or visit our website www.printdesigns.com