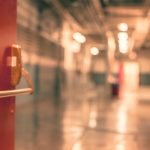 When browsing the internet to find your next supplier of display stand solutions, you may be spoilt for choice with the huge range of digital printing companies out there. However, while there are many companies similar to us that claim to provide the best service, we believe that our offering stands out from the crowd for one simple reason – we produce every single solution we offer via our website in-house. This means that every step of the process from ordering the product to printing, finishing and sending the piece to you is done by a member of Printdesigns staff in our dedicated warehouse facility. In a world where it is all too easy to set up a business, without any real expertise in the industry they are operating, we are proud of this fact. Here's why:
Turnaround time is dramatically reduced
We know that sometimes a banner stand, roller banner or batch of flyers is needed at the very last minute, so it is important to keep turnaround time fast to keep our customers satisfied. By keeping all production in-house, this in turn guarantees a fast production. Without the need to wait around for external factories to receive, make and send an order to us, we can get started on the job right away.
We keep costs low
Price is also important for our clients, especially when marketing budgets are tight. By completing everything ourselves, it means that there are no middlemen to pay so prices can be kept as low as possible.
Quality is kept high
We offer nothing but the highest quality to our customers. If a banner stand or exhibition stand is produced in a different factory, it is not possible to ensure that the product is of the quality that we expect. We train our staff with the latest techniques and invest in the latest machinery and equipment to keep a close eye on the standard of every individual item that is produced.
We have ultimate control
Finally, printing all of our products in-house means that we have ultimate control over each and every order, offering a professional, personal service. Outsourcing production means that deliveries can be delayed, prices may need to rise at short notice and display stands could be produced to a varying standard. At Printdesigns, this simply isn't good enough, which is why we are proud to be in-house printing specialists.
Learn more about our process online, or browse our range of exhibition stand and retail solutions to receive the best printed products on the market.