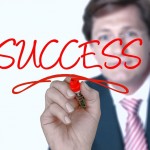 For some business owners, hectic schedules and growing responsibilities elsewhere can result in the value of creative processes such as graphic design being overlooked. Whilst it does not provide instantly measureable results, expertly crafted graphic design, when applied throughout your company, can be utilised for great business success in the long term. Here we have rounded up just four reasons why business should never underestimate the power of hiring a professional! 
Boost productivity and loyalty in staff
A company should have strong foundations internally, as well as externally. Investing in well thought out, recognisable branding and using it throughout your organisation in addition to your other marketing materials can help to create a committed and happy workforce. By encouraging a culture of hard working and loyal staff, the rewards will be extensive.
Create a recognisable brand identity 
Committed staff will be even more loyal when working for a brand with a clear message. Moreover, a well-designed logo and brand identity can help to portray your expertly crafted business ethos, value and products to exactly the right target market.
Promote your professionalism
When attending meetings or other public events such as trade shows and exhibitions, you only have seconds to make a lasting impression on those who are new to your company. Your visual identity has a huge part to play in this, so not only does your logo need to be perfect, but all other methods of communication such as flyers, posters or banner stands need to have great continuity to portray professionalism and to gain respect. A weak design could create confusion and make others untrusting of your business
Enjoy effective communication
Although predominantly a creative subject, when done professionally, graphic design can also be very useful and informative. Design has a role of communicating a message to the consumer, whether it be a complex and subtle marketing message or to simply encourage people to take an action and visit a webpage. Graphics designed by skilled experts can help to avoid miscommunication and can create a positive impression for your company.
At PrintDesigns we offer affordable, in-house graphic design services for any business wanting to utilise the value gained from great design. Head to our website or contact us – we will be happy to provide the best solution for all your branding needs.