Examples of Shell Clad Exhibition Stands…
Shell Clad adapters allow for graphics to be fixed edge to edge around the walls of most Shell Schemes. Mural style graphics have much higher impact and allow for greater creativity when setting artwork when compared to a series of stand alone panels/posters. In addition, utilising the pre-existing wall space as a medium for displaying exhibition graphics is more efficient than using free-standing exhibition stands that eat-up valuable floor space.
Here are some pictures of Shell Clad stands we have produced:-
For more information visit the Shell Clad section of our website
PDSA – Rollable panels fixed with Shell-Clad adapter clips for 3M x 2M booth
Keim Paints – We produced several stands for a series of events. The stands were designed by Printdesigns and were tailored to each event.
This stand was produced in October 2015 for customer Market Invoice. The stand measured 3M x 2M and Printdesigns delivered and set up the panels which were printed onto 5mm thick Foamex Board.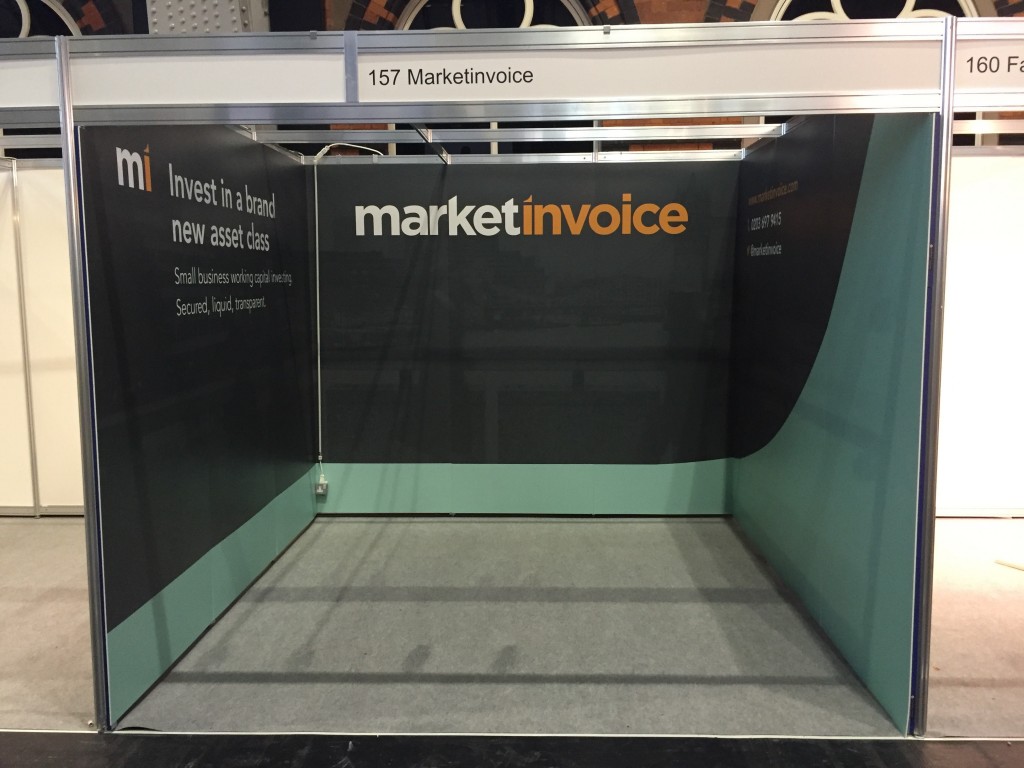 Customer Sontay had a 4M backwall at an overseas exhibition. We supplied rollable panels printed onto heavyweight polyester stoplight film and Shell Clad adapters needed to fix them to the walls of the exhibition stand. The name board was suspended in front of the Shell Clad panels with wire hangers. You can also see some cardboard display cubes that we produced in this picture.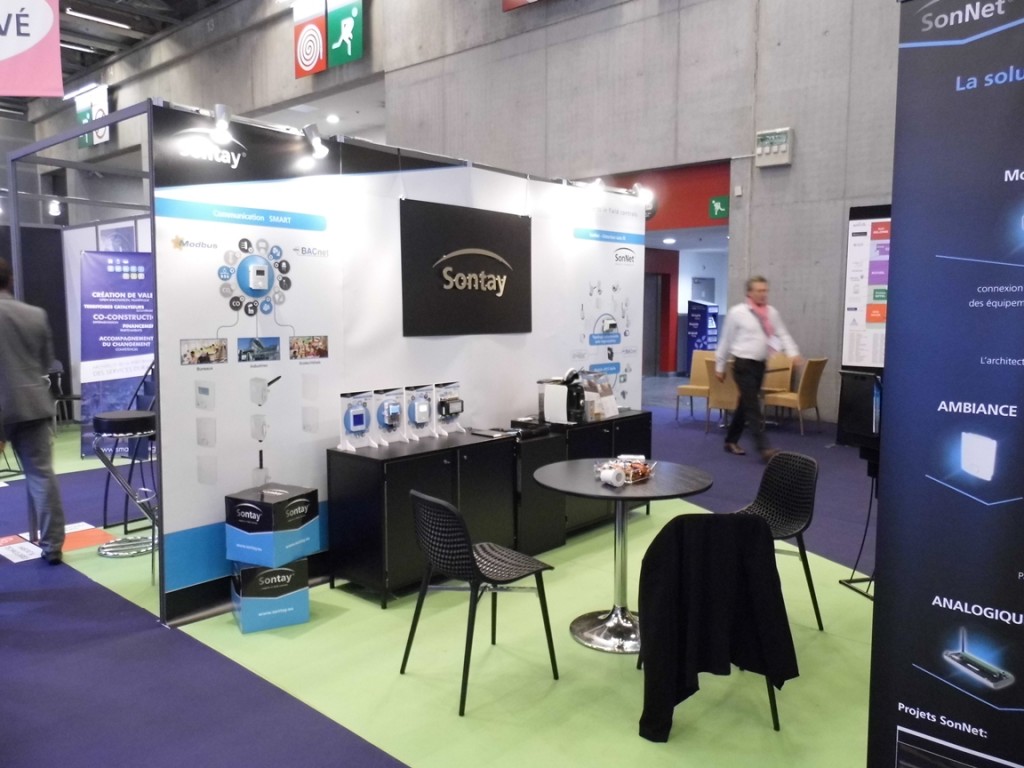 The next stand shows here was also for Keim paints. This stand was 4M wide x 2.5M deep and was used at the Ecobuild exhibition 2014
Our client Frightlings had a stand at the Spring Fair 2014 and wanted a great looking backdrop for their stand. We produced three sets of panels (backwall and sidewalls) which were broken apart by slatwall fixings. These slatwalls and display cases were later filled with products that were on display during the course of the exhibition.
This example shows a one piece fabric print produced for client Gnaw Chocolate. The customer had a 3M x 2M exhibition shell scheme booked and wanted graphics to be as easy to transport as possible. We produced the graphics using a dye sublimation print process onto fabric which meant the panels could be folded up like a tablecloth. This example shows only one of the panels we tested on our own demo shell scheme before dispatching to the customer.
This stand was for a client, BCF who had booked a 5M x 2M Shell Scheme and were looking for an edge to edge graphic solution for the stand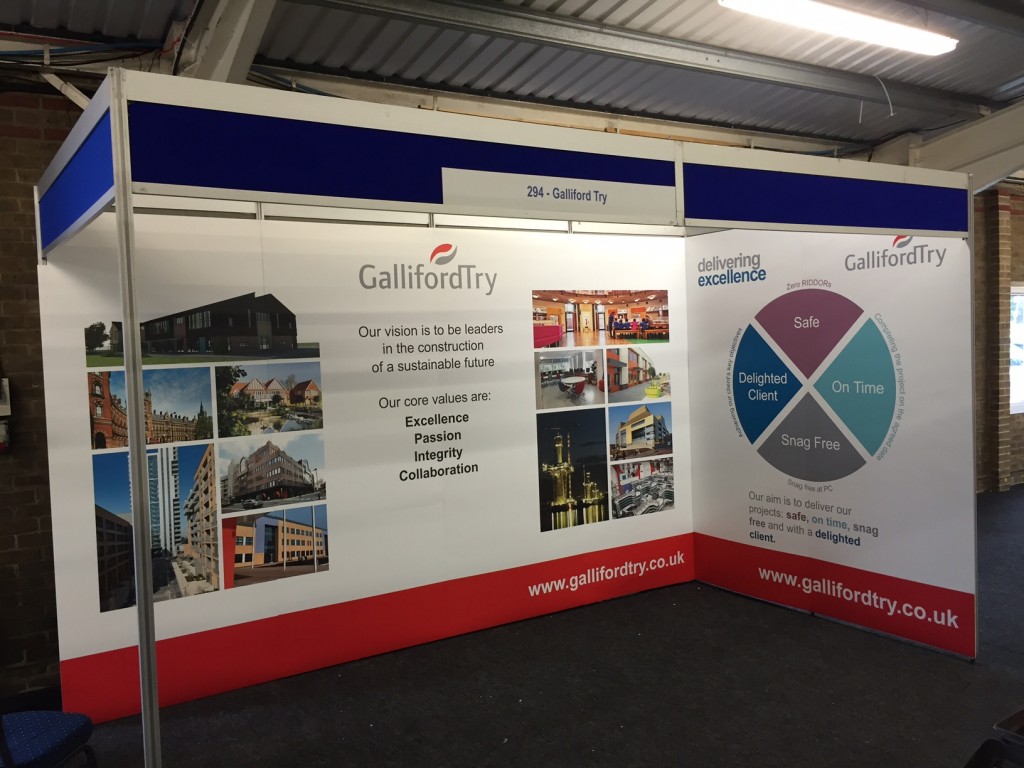 This 4M x 2M – 2 Wall stand for customer Galliford Try was an Avex shell scheme. The posts for these shell schemes are not compatible with Shell Clad adapters and so (with permission from the stand contractor), velcro was applied directly to the square profile Avex posts. The graphics shown here were printed onto rollable polyester film and laminated with crystal, scratch resistant film. Panels were backed-up with Magi-Clad backing to add extra rigidity thus giving the benefit of a very flat panel in a format that could be rolled-up for convenient transport.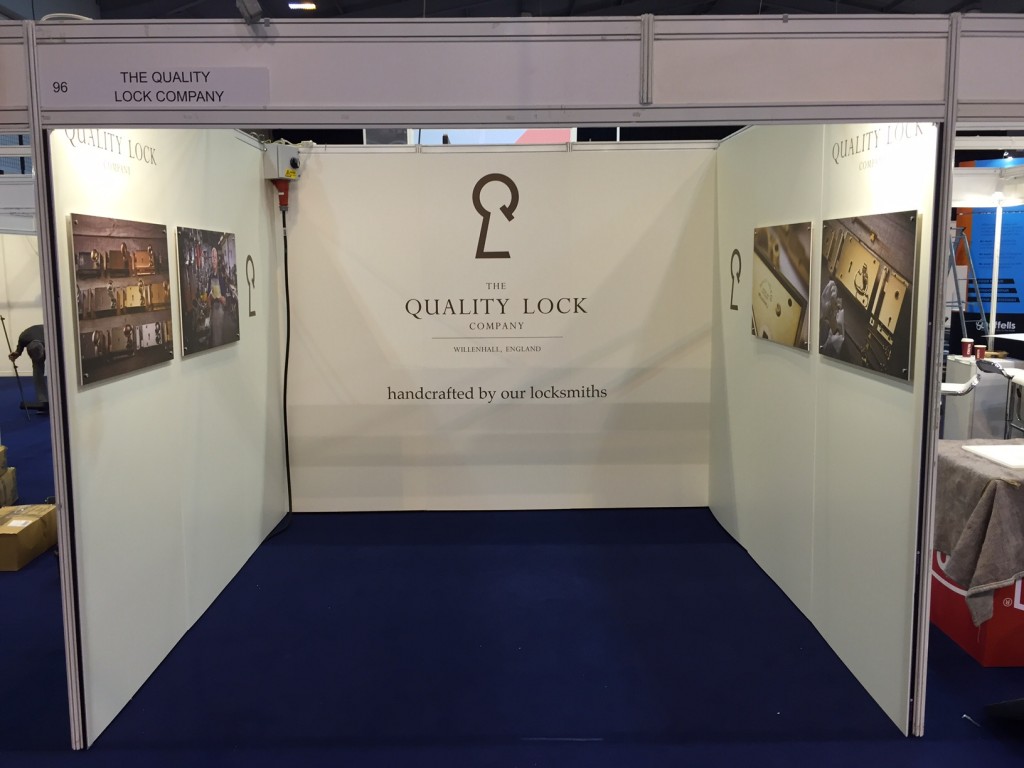 This 3×3 Shell Clad stand was produced for the Quality Lock Company and set up at the Telford Exhibition Centre. These panels were printed onto 5mm thick foamex and to add interest to the walls of the stand, we printed photographic content onto extra sheets which were mounted to the face of the boards with stand-off fixings.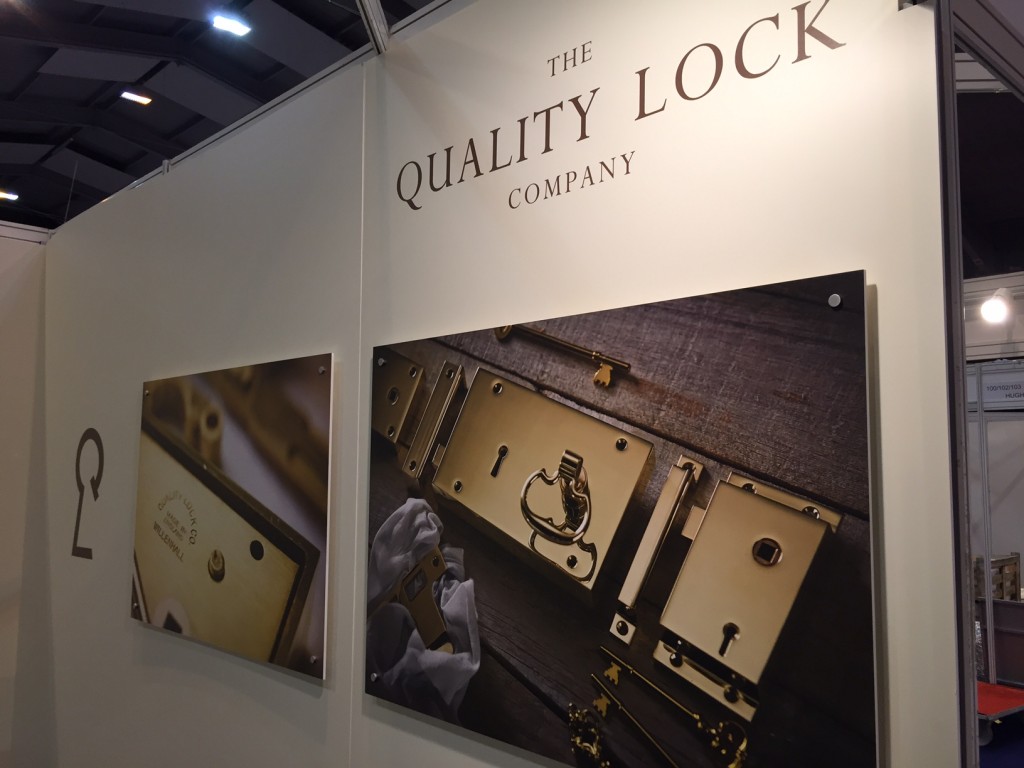 Here we can see the additional 5mm thick foamex panels that were mounted over the top of the backwall panels with brushed aluminium stand off spacers.
This Shell Clad stand was a 5M x 3M booth at The Print Show, NEC 2015. The shell scheme used here was Freeman Circa which is actually Octanorm. The panels were printed onto 5mm Foamex PVC and Printdesigns set-up the graphics on the behalf of the customer in 90 minutes which included the time to trim the outside edge panels so they fitted neatly around the facia board on the stand.