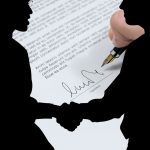 For many businesses, attending a trade show can be a great way to put your company in front of a whole host of new, relevant audiences. Alternatively it can also lend itself as the perfect opportunity to meet up with business colleges of the past, to discuss partnerships for the future. Either way, there is no better method of gaining a huge amount of lead generation in a short space of time, than attending a trade show.
Rather than stopping at that, wouldn't it be better if you could leave an exhibition not with piles of leads and contact details to follow up, but with a whole host of sales or contracts agreed already?
With the right strategy, it is possible to achieve on site next sales next time you attend a business event.  Read on as we show you how to make each trade show you attend even more of a success!
Do the sales pitch beforehand
This might seem impossible, but in the world of content marketing you can attract potential customers and do your sales pitch before you even step foot at the event! Create content to upload to your website and social media channels to gain awareness for your offering or service, before announcing your attendance at your next exhibition. If there is a special announcement to be made or a new product launch happening at the event then this is the perfect time to gather interest and promote the item already, before telling those interested where they can come to find out more and seal the deal!
Be aware of your audience
As well as promoting your business so people come to find you, work hard to identify the organisations that matter to your business, that are also attending the event. Finding out who will be attending the event will help you to streamline your offering to suit their needs exactly. See someone who you almost closed a deal with in the past? Make sure to put together examples of how your business can solve their problems now, and you stand a high chance of gaining an onsite sale.
Get private
If you are really serious about discussing hard business and making sales at a trade show, then it is important to book out a room. If you are talking to a lead and things are going well, offering to continue discussions in the privacy of a private room than a busy, public stand could be a move that makes all the difference. Here you can discuss details thoroughly and draw up contracts once the deal has been agreed.
Of course, making sure your booth reflects your brand message, values and offering perfectly is the first step in attracting new leads to your stall who could leave the day being a new customer! Get in touch today, where we will be happy to provide you with the best exhibition stands, banner stands, pop up displays and roller banners, to get you notice by those who matter most.