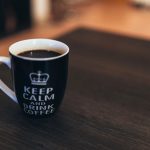 Forbes recently named 'Event Coordinator' as the fifth most stressful job in 2017, with nerve-racking careers such as Airline Pilot, Fire-fighter and Military personnel beating it to the top! Here at Printdesigns we're fully aware of how hectic planning events can be, often taking calls from many flustered customers every day – this is why we updated our website to make the process of ordering exhibition stand solutions much simpler!
However, while we are doing our part to help make the lives of event managers that bit easier, it is important to learn techniques to keep your cool in the run up to the big day, ensuring every business goal and objective is met. Here's how to stay calm as an event manager:
Try to think of everything that your team needs to know before the event, and ensure you communicate it clearly. Also imagine what may go wrong and have multiple 'what if' plans, ready to spring into action.
One way to make sure you have prepared for every circumstance is to make a list and keep adding to it. Do this at the very start of the event planning process and hold on to your list so you can be reminded of everything you have achieved and taken care of during the planning stages.
With 50 things to do all at once and only a week to do it in, it can be tempting to neglect your normal sleeping and eating pattern. However, doing so can lead to mood swings and more stress. Remember to eat a healthy diet and drink plenty of water to keep your mind and body functioning well, giving you the energy you need to work through your to do list!
Always pack your charger(s)
In today's digital age, running out of battery makes you almost useless in the event environment. With numerous people to contact and things to organise, keep a spare charger for your phone, tablet or laptop always to hand.
Here at Printdesigns, we've been working closely with event managers and organisers since 1999, delivering premium quality display stand solutions and additional products that they can trust. While we cannot control the rest of the event planning process, choosing us to supply your exhibition stand materials is one way to stay stress-free.
Browse our full range of solutions online or get in touch with a member of our team to learn more about how we can help.