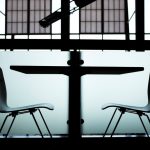 Business owners know that trade shows are an integral part of their sales strategy, regardless of the industry that they are in, meaning that the marketing department can often feel under pressure to perform well and to generate interest in the business. And as many businesses budgets get tighter while the prices for stands and booths at exhibitions continues to rise, ensuring that your trade show booth presence is maximised is more important now than ever. Doing this doesn't need to be tricky, or expensive. Here are some simple ways to improve the look and success of your booth at your next exhibition.
Invest in seating
Although they are very exciting, trade shows can be very long and tiring. While a potential customer may walk past your booth, they may not stop to talk and learn out more if they are lured in by the appeal of a seating area at your competitor's stand. Small seating systems can be bought for a small price, however why not be creative and use things like beanbags to offer a relaxing area to talk business?
Keep your display stand graphics looking new
Even if your printed display stand graphics are not new for the exhibition, take care of them and inspect them before you take them to the show to make sure they are still in good condition. Keeping your standards high will help to give of a professional image – turning up with ripped, damaged, dirty or faded exhibition stands could result in potential customers not taking your offering seriously. We stock a range of cases and carry bags to help store your pop-up stand and all other display stand solutions safely.
Cleary display your brand and its benefits
At an exhibition you need to make an impact on potential customers in a matter of seconds. And whichever impression you make in those vital moments will decide whether or not they stay and take a longer look at your exhibition stand. Make sure your logo is always visible, and ensure your graphics put forward your brand's main offerings or advantages that are appropriate for that show. Sending out mixed, confusing or inappropriate messages will results in many people avoiding your stand.
Engage with giveaways
Who doesn't love a freebie? This may be the 'oldest trick in the book', but giving out gifts, food or drink is a sure fire way to keep people flocking to your stand. Launching a competition and advertising it on social media prior to the event is also a great way to engage customers, giving them a reason to find your stand initially.