Our most popular budget roller banner stand has just become better value than ever.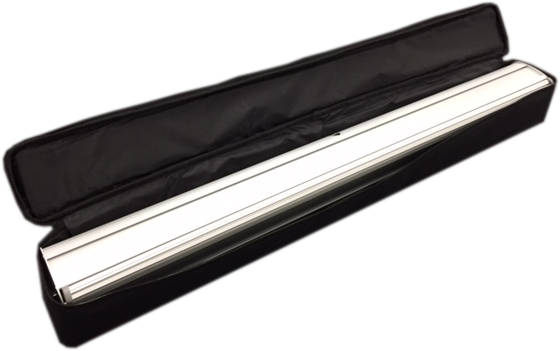 As of November 2015, all new budget banner stands will be provided with a new type of upgraded carry bag.
Feedback from customers indicated that the previous side-opening carry bag, (common to most economy roller banners on the market) sometimes caused problems due to the stand getting snagged on the bag lining. Our new bag uses a nylon lining with a full length opening zipper that allows the stand to be removed from the bag quickly and easily.
The carry handle of the bag has also been upgraded and now uses an thicker carry strap and metal fasteners.
We believe that the budget roller banner stand from Printdesigns represents the best value unit of it's type in the UK. With features like a robust, 850mm wide base mechanism as standard and photo quality printing onto 600gsm blockout media from our state of the art Vutek GS LED printer, it's easy to see why!
For more information please visit: