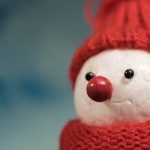 While we have only just entered November, many cities are already enjoying the vibrant glow of their Christmas lights. The festive season has certainly begun for shoppers, which means that any business wanting to take advantage of this fantastic opportunity for generating sales must also update their marketing plan, fast. Don't worry if you're unsure where to begin – here are some simple ways to prepare your business for the Christmas rush this year!
Create helpful content for confused shoppers
Generating content for your blog is a great promotional tool for all year round, but at Christmas time there are lots of opportunities and ideas that you can easily add to your planned schedule. If you are retailer then putting together gift guides separated by budget, theme or person who your customer is shopping for can help to build trust in your brand, while also directly linking your audience to targeted products, instantly boosting sales of these items.
Group together gift suggestions for easy online shopping
Similarly, creating specialised categories on your website to feature only Christmas present products can give your clients exactly what they are looking for in a quick and easy way. While many people prepare in advance for Christmas, lots of people also leave things until the last minute. The latter group will be very thankful for the extra help!
Treat your loyal customers or most valuable leads
Businesses of any kind can get into the Christmas spirit by rewarding your most loyal customers, or the most valuable potential customers with a small 'stocking filler' gift. If you haven't heard from them for a while then this will instantly get them thinking about you again while also boosting your relationship with these targeted companies. Whatever gift you give, make sure that there is some element of your branding involved so that they will always remember who the kind gesture was from! Another option for retailers is to offer your most regular customers a small discount to help them with their Christmas shopping this year. If they weren't thinking of buying presents from your company, this incentive may well change their minds.
Seasonal events offer unique promotional opportunities that, when utilised, can lead to great success. At PrintDesigns, we offer a range of Christmas themed cardboard displays that can be custom printed to quickly get in the Christmas spirit at your next conference or event, as well as a selection of exhibition stands and display stand solutions to cover your marketing needs, all year round.